O1 TOGETHER WE CAN – TRAINING MODULE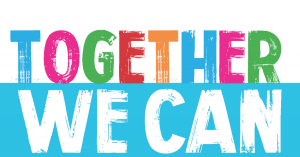 We develop a soft skills training module to help NEET into work in the tourism sector. The training is delivered in a one to many situation and also available online on a Moodle learning platform.
Training covers:
• Communication Skills in Preparing for Work
• Oral Presentation Skills
• Working as a Team
• Developing Enterprise Skills
• Improve Own Performance
• Interview Skills
• Researching Employment Opportunities
• Self-Development
• Solving Problems in the Workplace
We deliver the training to 20 youth workers and 50 youth including NEET
Together We Can Training Programme Session 1 Final

Together We Can Training Programme Session 1 Final
Together We Can Training Programme Session 2 Final

Together We Can Training Programme Session 2 Final
O2 MY TOWN YOUR TOWN MANUAL
The Manual is a bridge between youth, youth workers, mentors and tourism businesses.
It introduces an intergenerational model, new approaches and tools focussed on youth employability in cultural heritage domain.
The intergenerational MODEL is a stand alone innovative mentoring interpretation between tourism and cultural heritage sectors.
It is comprised of different elements, divided into 3 sections:
1.Methodology and practical guidelines for preparing and organizing different aspects of guided tours
2.Informal learning materials for developing transversal skills such as communication, problem solving and critical thinking.
3.Participatory evaluation framework for youth, youth workers and mentors to access the experience.
The workshops and created materials focus on 6 themes:
1. Active citizenship, youth participation.
2. Recruiting organisations of local tourism.
3. Facilitating engagement of youth in touristic businesses
4. Accessibility structures for youth with special needs and/or with fewer opportunities
5. Deal with role of public bodies / policies on health,safety, risk assessment and safeguarding
6. Following up on the guided tours / assessing the impact of own professional practice.
The Manual is transferable to other target groups like adults with disabilities, health or mental problems etc.
MY TOWN YOUR TOWN MANUAL

IO3 BE YOUR FUTURE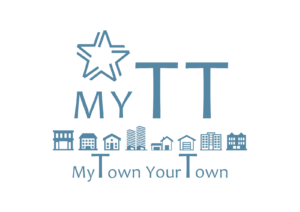 IO3 "BE YOUR FUTURE" is this platform, and it has been designed in order to bring innovative elements to a large number of people. Our platform is a candidate to be a vehicle for the dissemination of educational contents in the field of Youth, Mentoring and Tourism.
It contain an overview of the project and a formative and informative section, addressed to Mentors/Youth workers, youth and Tourism Business.
Aims to provide informative materials, coaching paths and testimonies, technical skills, institutional links, articles in order to update and inform on all the news of the sector and with the ambition to become a window on the sector useful for Youth and to test the competences acquired.